---
Walk No. 9
Rocks Road Walk:
10.7 km. / 6.7 miles (approx.) in length.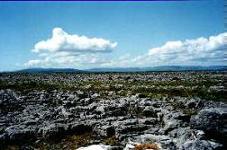 This walk takes you from the Catholic Church in Killannin through winding country lanes with natural hazel and scrub to your left and right out onto a plateau of rock. Here is a place of isolation - a place to rest a while and indulge in the sheer tranquility of the open rocky wilderness, with awesomely beautiful scenery in all directions. Continue on from here back to the shore of the lake by Aughnanure Castle to the Waterfront House.
This walk can also be driven or cycled.
---
| | | | |
| --- | --- | --- | --- |
| | | | |
| | | | |
---
© 2009 Waterfront House Country Home
Corrib View, Oughterard, Connemara, Co. Galway, Ireland.
Telephone: ++ 353 91 552 797 Facsimile: ++ 353 91 552 730
This is a Browser Friendly site, designed and
maintained by the Waterfront House
Submit a Site to us
Back to the top