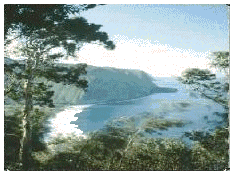 GREETINGS!
ANGEL OF PEACE
Peace to the world where sorrow dwells
And darkness has its day,
No more shall the tune of lack and ruin
Be the song that makes it sway.
Peace to all creatures, the great and small,
Who fly and swim and creep,
No more shall they fight, in terror and fright,
For the life that is theirs to keep.
Peace to all plants, the flowers and trees,
Who blossom as they grow,
No more shall they writhe, nor wither and die,
As the winds of changes blow.
Peace to all lands, the rock and sea,


Who've endured throughout the ages,
No more shall the flash, the roar and crash,
Be the thunderous storm that rages.
And Peace to the flowering family of Man,
To its soldiers, saints and scholars,
For learning is as learning does,
You must teach your new tomorrow.