Rose Exhibition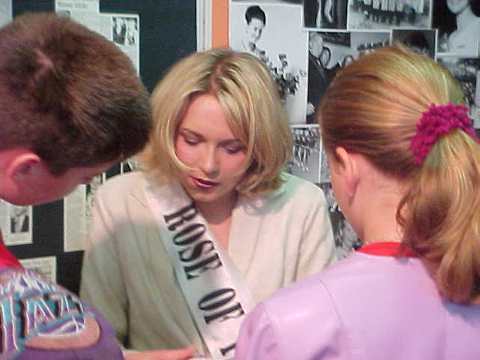 Early on Saturday morning, the Rose of Tralee Exhibition was officially opened at the County library by current Rose of Tralee, Geraldine O'Grady, who said that she was delighted to be able to enjoy all of the memorabilia of the Rose Festivals down through the years. As an historian, she appreciated the great amount of time and effort needed to compile and present such an Exhibition. Kathleen Brown, County Librarian, said that she and her staff had put a lot of work into organising the Exhibition and hoped that people would take home with them enduring memories of it.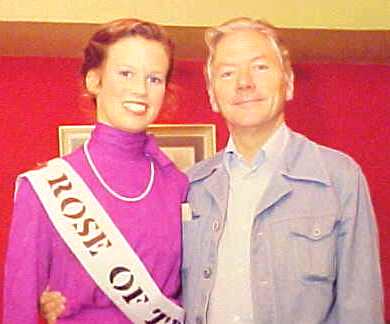 Tralee Urban Council Vice-Chairman, Johnny Wall, said that he loved to take in all the news articles and photographs of previous Festivals and paid tribute to the County Librarian and her staff for their efforts in bringing this aspect of the Festival to people's attention each year. The Exhibition of memorabilia of the Rose of Tralee Festival from 1959 to 1999 is free of charge and open to the public at the County Library, Moyderwell.
Rose of Tralee International Festival:
Photo Gallery
|Top|
---
Don't forget to bookmark the Tralee Town Website!