Directed by
Mairead McGrath

Movement directed by
Libby Seward

Set design & construction by
Alan Clarke

Costumes by
Jeanine Storan

Lighting design by
Jim Daly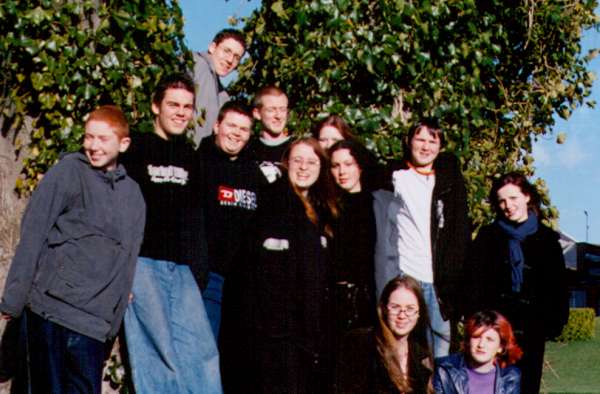 Produced in association with Scholars at The Book Centre, The Exam was a comic look at the pressures facing Andrew, Bea and Chas as they faced the inevitable state exams. This production was part of International Connections, an international project celebrating new writing for young actors. The Exam was one of a number of new plays commissioned by the Royal National Theatre, London.
The Exam played for five performances at Garter Lane Theatre in Waterford beginning 19 March 2001. On 26 March WYD brought the production to the Lyric Theatre in Belfast, where it was assessed by a representative of the RNT for an opportunity to be performed in London.
| MAIRÉAD McGRATH has worked in Irish theatre, film and television for over a decade. Most of her work has been with the Abbey, Druid and Charabanc theatre companies, with whom she has toured London, Australia and the US. Highlights include The Leenane Trilogy by Martin McDonagh. This Druid/Royal Court production played in Galway, Dublin, London, Australia and New York. She recently worked as assistant director on Roddy Doyle's Guess Who's Coming for the Dinner for Calypso and is delighted to be making her debut as a director for WYD. | Mairéad and Andy Hamilton at an International Connections Seminar in London |
| --- | --- |