Hacker Powered Oxai Diesel
As an introduction to the new rage of electric-powerred F3A models , Noel recently flew the Oxai Diesel.
It proved very succesful and a great introduction to electric power. Below are some pictures and specifications.
As a result Noel is looking forward to the arrival of the NEW ELECTRIC ANGELS SHADOW due for release in September.
Full review of the this model can be seen in the upcoming RC MODEL WORLD magazine.
SPECIFICATIONS:
Model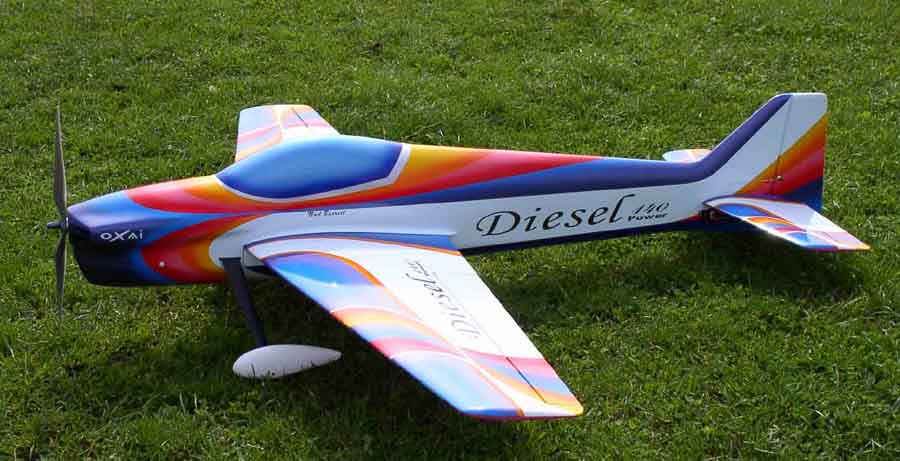 Oxai Diesel
Motor
Hacker C50 13xL 6.7:1
Speed Controller
ACRO 90 Programmable
Prop
21 x 14 APC
Battery
Thunder Poli 10s 3p 6000Mah
Flying Weight 4985g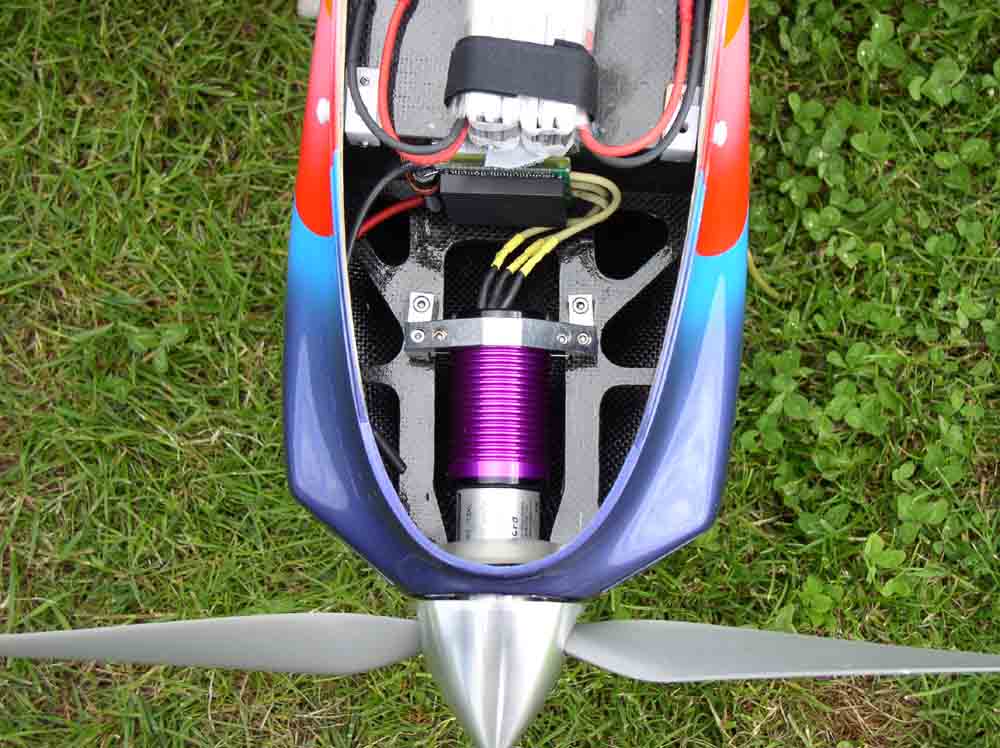 DETAILED LOOK AT MOTOR INSTALLATION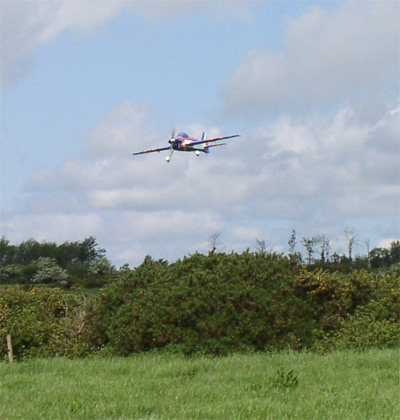 Landing Apprach