Hit counter started Nov 16th 1997
Representing the Irish Wholesale Jewellers, Irish Watch Importers and the Irish Giftware Trade and offering you reliability, service, good prices and business comfort when dealing with "The Jewellery Trade" in Ireland.
Secretary's Address:
P.O. Box 3492,
Dublin 6,
Ireland.
Phone +353-1-2960920 Fax +353-1-2960920 Home Phone +353-1-2984976 Mobile +353-87-2530620
Mobile +353-87-2530620
You may e-mail us at: info@irish-jewellers-association.com or if the site is down then johnny@indigo.ie

Please support Irish distributors, by supporting members.
s


Welcome to the Irish Jewellers Association web page.
Please feel free to visit some of our members home pages where shown below.
And if you would like to see what sort of goods our members sell (sorted by company, )

Now to see the goods we offer to help you sell more profitable items (sorted by product)


14th July 2005
Greetings,
Below is our list of members. If you wish to say something to all of them at the same time you may send to me and I will forward to them for you. Delighted to do so. Or, if you prefer, I will make up the list of emails and you can then contact them all at the same time for yourself.
Members of our association.
Those with GG are perhaps better customers for GOLD items. SS perhaps mostly Silver items. WW perhaps mostly watches. DD buys diamonds. FF mostly findings.
And Findings Ireland is myself – only findings (components) not chain or earrings etc. Because it is so difficult to get wholesalers to state all of the items they buy the above remarks re WW GG SS DD FF do not necessarily mean that they will not buy or sell other items.
B = Business phone Hours= hours of work, if known.
Sorry the lay-out is not perfect but all the data we have is, hopefully, there.
To phone Ireland use your exit number (00 in many cases) then 353 for Ireland then do not dial the first "0".
SS
Amethyst Designs
Trinity Enterprise Centre, The Tower,
Pearse St.,
Dublin 2
Co Dublin
Phone: B 01-6798964 FAX 01-6793660 info@amethystdesigns.com www.amethystdesign.com

DD GG
J + Z Blackman Ltd..,
34 Anne's Lane
Off Grafton St.,
Dublin 2.
Co Dublin
Phone: B 01-6770201 01-6772587 01-8723920 FAX 01-6791640 sales@blackman.iol.ie www.goldcrafireland.com

WW
Calcul
Bay 20, Shannon Industrial Estate
Shannon Co Clare
Phone: 061-472722 Fax 061-472816 calcul@solatrex.com
GG WW
Clandela Trading Co
P.O.Box 2339
Foxrock
Dublin 18
Co Dublin
Phone: B 01-2893650 FAX 01-2897336 mobile 088-2525137 e-mail: sales@clandela.ie
GG DD
D T R M Ltd..
75 Western Parkway Bus Pk
Ballymount Dve Walkinstown
Dublin 12
Co Dublin
Phone: B 01-4600103 01-4600104 F 01-4600256 dtrm@indigo.ie www.dtrm.ie
GG WW
Dalton And Company
Carberry Lane
Dungarvan
Co Waterford
Phone: B 058-43027 FAX 058-43596 Mobile 088-2558280 ( Gerry Dalton) watches@gdalton.com

GG SS Boxes
Darby Bros.
Malpas St.,
Dublin.8.
Co Dublin
Phone:01-4539777 FAX 01-4535123 sales.desk@darbybro.ie

GG SS
Paul Deegan + Co Ltd.
10 Knockmitten Business Park
Knockmitten Lane, Nangor Rd
Dublin 12
Co Dublin
Phone: B 01-4298896 F 01-4298897 M 087-2576188 Patrick deegan@iol.ie

WW
Di Vad International Watch Co
Charlotte House
Charlotte St.,
Newbridge
Co Kildare
Phone: B 045-434380 F 045-434936 (045-874324) M 087-2564546 sales@divadinternational.com

GG SS
Phillip J Dix + Co Ltd.
6 Aston Quay
Dublin 2
Co Dublin
Phone: B 01-6717144 01-6710579 FAX 01-6798198 pjdix@indigo.ie

GG SS
P. J. Dowling Agencies Ltd..
P.O.Box 1992
Dublin 16
Co Dublin Phone: B 01-4642900 F 01-4642902 M 087-8269441 Paddy Jonathan's mobile 086-8195523 Adrian's 086-8230074 pjdowling1@eircom.net
SS Fancy Goods Fashion Jewellery
Eanair Ltd..
"Laurel Hill"
Borranstown Ashbourne
Co Meath
Phone: B 01-8354552 FAX 01-8354552 eanair@hotmail.com M 087-2318803 Pager 1820-137381 Feidhlim eanairltd@eircom.net
FF
Findings Ireland Ltd.,
P O Box 3492,
Dublin 6.
Co Dublin.
Phone: 01-2960920 Fax 01-2960920 Mobile 087-2530620 Johnny or 087-8281730 Jonathan johnny@indigo.ie
Web presence http://indigo.ie/~johnny/findings.htm
GG WW
B.J. Fitz Patrick + Co Ltd.
Grafton House
Ballymoss Rd
Sandyford Industrial Estate
Dublin 18
Co Dublin
Phone: B 01-2958400 FAX 01-2958498 bjfitz@eircom.net
SS Fancy Goods Fashion Jewellery
Michael Galvin ( Wholesale)
9 Belvedere Place
Dublin 1
Co Dublin
Phone: B 01-8749353 F 01-8749353 M 087-2610411 nugalvin@gofree.indigo.ie
WW
Glycine Watch Co Ltd.
27 Eustace St.,
Temple Bar
Dublin 2
Co Dublin
Phone: B 01-6772883 01-6773647 01-6775093 FAX 01-6770755 glycinew@indigo.ie http//www.watches@glycine.ie

GG SS DD
Tony Godson Ltd.
1 + 2 Cope St.,
Dublin 2
Co Dublin
Phone: B 01-6712487 FAX 01-6710510 tonygodsonltd@eircom.net

WW GG
Highcove @ Photopak Sales
241 Western Industrial Estate
Naas Rd
Dublin 12
Co Dublin
Phone: 01 4566400 FAX: 01 4500452. EMAIL: info@highcove.ie
WW
Indur( Wholesale) Ltd.
72 Lower Camden Street
Dublin 2
Co Dublin


Hours 8.00-12.30 & 13.00-16.30, Phone 01-4784622, Fax 01-4784730, E-mail

timemaster@eircom.ie

Repairs Hours 10.00 - 12.00 & 2.00 - 4.00, Phone 01-4781433, Fax 01-4784730
Kapp + Peterson Ltd.
Peterson House
Sallynoggin
Co Dublin
Phone: 01-2851011 FAX 01-2856593 MOBILE 088-2544360 sakes@peterson.ie
B.S. Lewis Ltd.
10 The Westway Centre
Ballymount Avenue
Dublin 12
Co Dublin
Phone: B 01-4607871 F 01-4607825 . sales@bslewis.com 101446.1333@compuserve.com

GG WW
A Molins + Co Ltd.
30/31 South King Street
Dublin 2
Co Dublin
Phone: B 01-6774626 01-6774698 F 01-6774118 M 087-2457564 info@amolins.ie
FF GG
N N Enterprises
4 Eustace St
Suite 3 Friends Meeting House
Dublin 2
Co Dublin
Ph 01-6799806 F 01-6725460 M 087-2220352 nnent@iol.ie
Pearls
Noriko (Ireland) Ltd.
Central Hotel Chambers
4th Floor
Dame Court
Dublin 2
Co Dublin
Phone: 01-6772789 FAX 01-6799419 noriko@eircom.net
GG DD
Cubby O' Connor
P O Box 3162
509a South Circular Rd.,
Dublin 8
Co Dublin
Phone: 01-4539030 01-4539350 FAX 01-4539457 Mobile 087-2578116 cubby@indigo.ie
WW
Realtime Distribution
84 Amiens St
Dublin 1
Co Dublin
Phone B 01-8559664(realtime) 01-2946556(jon) F 01-8559697 nov03 M
087-2601304 realtime@hinet.ie

WW
Rovada Watch Co Ltd.
Rovada House
32 Lr Ormond Quay
Dublin 1
Co Dublin
Phone: 01-8727933 01-6778096 FAX 01-8725623 e-mail: info@rovada.com http://www.rovada.com
GG SS
Solvar Ltd.
155 Townsend Street
Dublin 2
Co Dublin
B 01-4779000 01-4754909 01-4780799 01-4755382 01-4755624 F 01-4780585 01-4752370
info@solvar.ie http://www.solvar.ie

FF GG SS Watch Movements
Niall Stephenson Ltd.
P O Box 5697
Dublin 16
Co Dublin
Phone: 01-4947910 01-4937139 freefone 1-850-63 63 63 FAX 01-4935390 Mobile 087-2551867 e-mail: nstep@indigo.ie http://indigo.ie/~nstep/index.html

WW Straps
Timemark Ltd.
6a Calmount Park
Ballymount,
Dublin 12
Co Dublin
B general 01-4092540 + 0 operator sales 01-4092929 batteries 1-850-29 29 29 service 01-4092928 Fax sales 01-4092930 service 01-4092920 M Noel Wall 087-2573972 Peter Deering 087-2570322 Drew Mahony 087-2577460 sales@seiko.ie www.seiko.ie
Also service@seiko.ie info@seiko.ie nwall@seiko.ie

etc
for any member of staff.
And so that you can cut and paste into "Bcc" to send to all members at the same time:
Explanation of above list:-
amethyst@indigo.ie Amethyst
sales@blackman.iol.ie Blackman J+Z
calcul@solatrex.com Calcul
sales@clandela.ie Clandela
watches@gdalton.com Dalton Gerry
sales@darby.iol.ie Darby Bros
deegan@iol.ie Paul Deegan Ltd.
pjdix@indigo.ie Dix P J
dtrm@indigo.ie D T R M
sales@divadinternational.com Di-Vad International
pjdowling1@eircom.net Dowling Paddy
feidhlim@eanair.com Eanair
johnny@indigo.ie Findings Ireland
bjfitz@eircom.net B J FitzPatrick
nugalvin@gofree.indigo.ie Galvin, Michael,
glycinew@eircom.net Glycine Watch
tonygodsonltd@eircom.net Godson Tony
timemaster@eircom.net Indur
harry@peterson.ie Kapp & Peterson
realtime@hinet.ie Realtime
sales@bslewis.com Lewis Arnold
info@amolins.ie Molins A & Co
nnent@iol.ie N N Enterprises
noriko@eircom.net Noriko
cubby@indigo.ie O'Connor, Cubby
info@photopak.com Photopak
info@rovada.com Rovada Ltd
info@solvar.ie Solvar
nstep@indigo.ie Niall Stephenson
sales@seiko.ie Timemark
Up-to-date News of interest to the trade.
---

FastCounter by LinkExchange
Started October 26th 1998. Try it. It is free and it works! Written by Johnny Gordon e-mail johnny@indigo.ie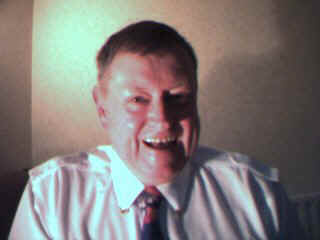 IJA Last Updated 21-Jan-06 18:29:14 Revision 7 Hand enter date 20 Jan 2006
.