Wild Geese Heritage Museum and Library Home Page
Portumna, Co. Galway
Notes on the Treaty Stone
The Treaty Stone was erected on its pedestal in 1865, and it now occupies a prominent position at Thomond Bridge, and across the river from St John's Castle in Limerick.
Tradition holds that the Treaty was signed on this stone near Thomond Bridge, and within sight of both armies.This stone was originally a stone used by country people for getting on their horses when leaving town. The Treaty was signed in a tent some distance away, but the Treaty Stone marks the spot where Sarsfield and Wauchope first negotiated the ceasefire with Ruvigny and Scavenmoer.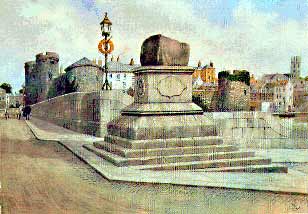 The Treaty Stone as it appeared in the 19th century
A watercolour by James Lawson Stewart 1883-1905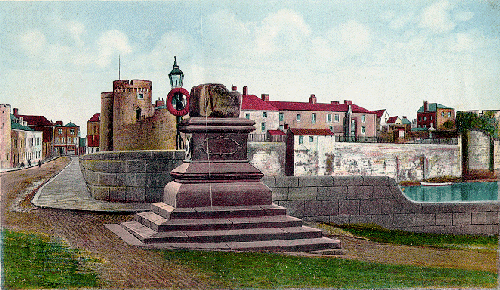 Around 1910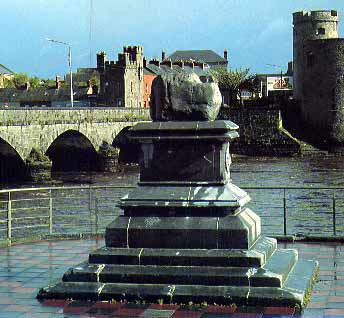 The Treaty Stone as it looks today on the River Shannon with King John's Castle in backgound.
Return to Treaty of Limerick