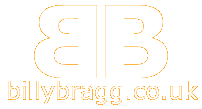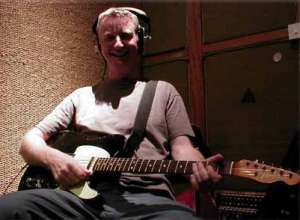 Solo + Band
Billy Bragg is a British singer songwriter who first came to prominence in 1983 with his debut album, 'Life's a Riot'. Since then he has become one of Britain's best known and best loved popular musicians. Dubbed finest rock poet by the British music paper, NME, Billy's high quality songwriting shuns the glossy values traditionally associated with pop music.
Billy spent the years between 1983 and 1993 touring extensively across the globe, much of the time as a solo performer. During those years he released several Top Ten albums and numerous Top Twenty singles in many territories. He has collaborated with The Smiths' Johnny Marr, 10,000 Maniacs' Natalie Merchant, Peter Seeger and REM. Those who have recorded songs written by Billy include Kirsty Maccoll, Paul Young, and Dubstar.
In 1996, Billy was invited by Woody Guthrie's daughter, Nora, to visit the Guthrie Archive in New York where she showed him thousands of unpublished lyrics that her father had written. The songs had never been recorded, as the original tunes, carried in Woody's head, had been lost when he died. It was Nora's hope that Billy would take on the task of writing new ones. The resulting album, 'Mermaid Avenue', was recorded in Dublin with US country rockers Wilco. Following its release to worldwide acclaim in 1998, 'Mermaid Avenue' was nominated for a Grammy Award and included in Rolling Stone magazine's list of the most influential albums of the 90s. To date it has sold almost 400,000 copies worldwide, and the follow-up, Mermaid Avenue Volume II, was released in the summer of 2000.
Web site: http://www.billybragg.co.uk/