---
"Empty space arises where an object ends, where empty space ends the object starts, and where the objects ends the empty space starts."
Leonardo da Vinci Manuscript BM 159
---
The painter Laurien Scheffers was born in the Netherlands, studied at the Utrecht School of the Arts and recieved a higher degree in the teacher training course in painting,drawing and history of art. She has also studied at the Academia Delle Belle Arti in Bolonga, Italy. For the last year and a half she has been living in Ireland, to get among other things,inspiration for her paintings from the myths, legends and the mystical landscape.
---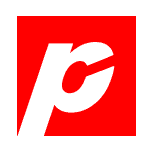 A Red Pixel page. 1997