Fly Fishing In Ireland
The Bandon River County Cork
If you are searching for a unique Flyfishing experience in Ireland then look no further. You'll find it at
The Kilcoleman Fishery!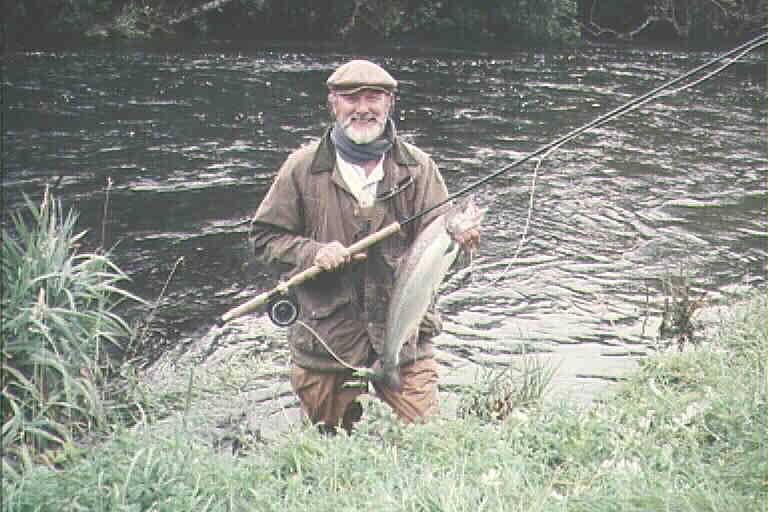 Ireland does without doubt provide some of the best flyfishing locations in Europe. One such location is situated on The Bandon river in County Cork. If you have ever thought of flyfishing in The British Isles then we strongly advise you to have a look at The Irish Cottage on a self catering basis. Alternatively accommodation can be arranged at nearby guest houses and hotels.
For generations Kilcoleman has been recognized as one of the best Salmon and Trout Fisheries on the River Bandon. Kilcoleman is fly only at all times both for Salmon and for Trout. We encourage the release of salmon and only two per day are allowed to be kept. There is a bag limit of 6 trout per day.
We have been featured twice in "Trout & Salmon" magazine as well as "The Atlantic Salmon Magazine".
Jim Repine has written a number of articles in various journals; some of which can be found reproduced on our web site.
If you experience any problems entering our main site please email us at dlamb@indigo.ie Thank you.