Newspaper Acticles
With kind permission of "Ireland on Sunday's" Sports section "The Title" we reprint two articles that both appeared in the edition of Sunday 28th March 1999. Both are about former Belvedere players who through great effort and determination succeeded in achieving a great deal but each in a very different ways.
One who was never recognised at under 15 or under 16 International level and is now playing regular first team football at Millwall and is being closely watched by higher division teams. He has just turned 20 and has already made 50 first team
appearances, including a Wembley Final. He has also played Youth Internationals and Under 20 World Cup football for Ireland.
What a difference the other story is though. From serious heroin addiction, living rough on the streets and serving time in jail the other former player by sheer will power and determination has kicked his drug habit, totally reformed his lifestyle and is starring on Longford Town's first team in the National League of Ireland first division. Read both these articles to see what determination can do for you.
Article 1 - Richard Sadlier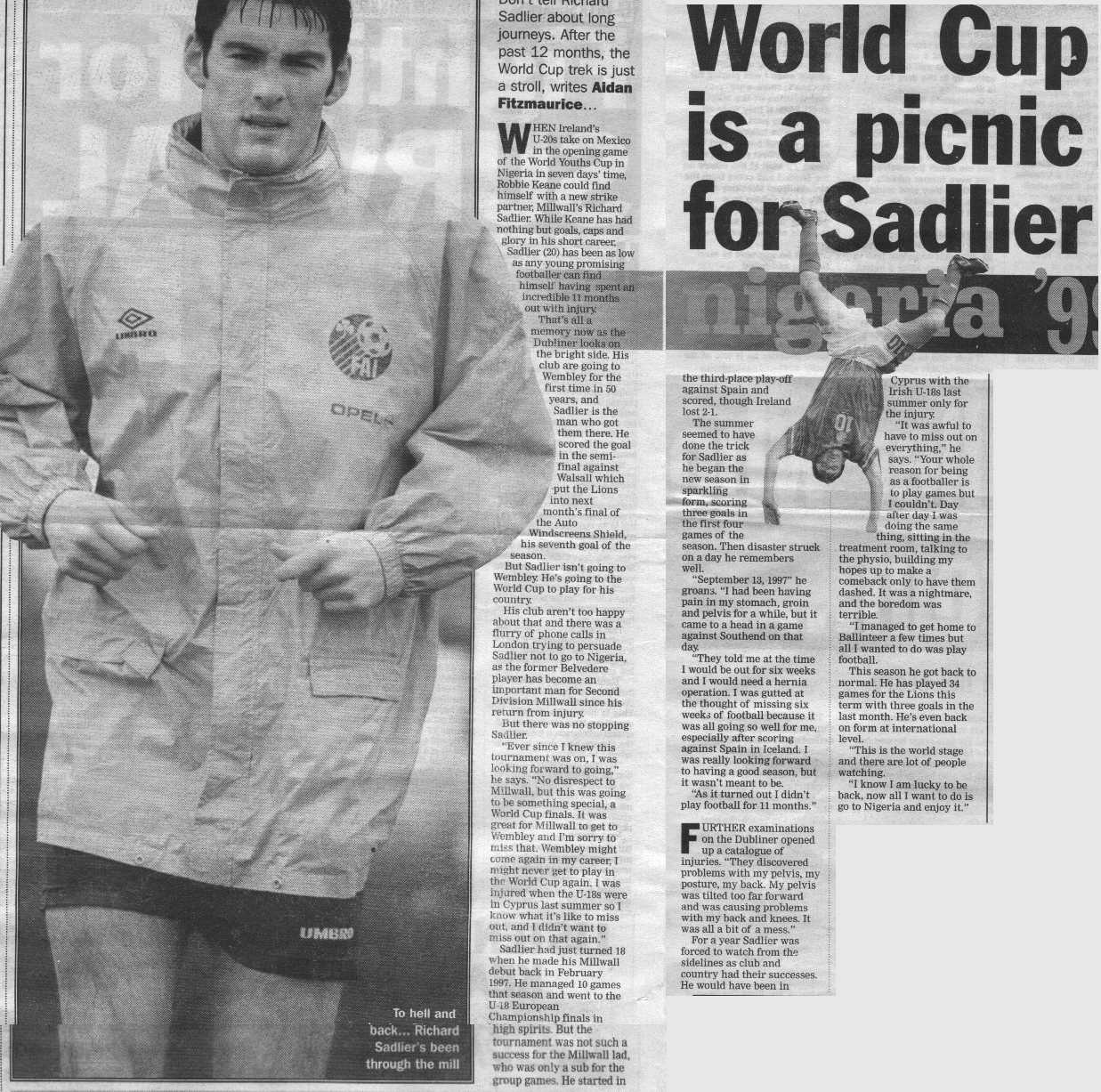 Article 2 - Paul Perth

index