Belvedere F. C. launch 30th Anniversary Magazine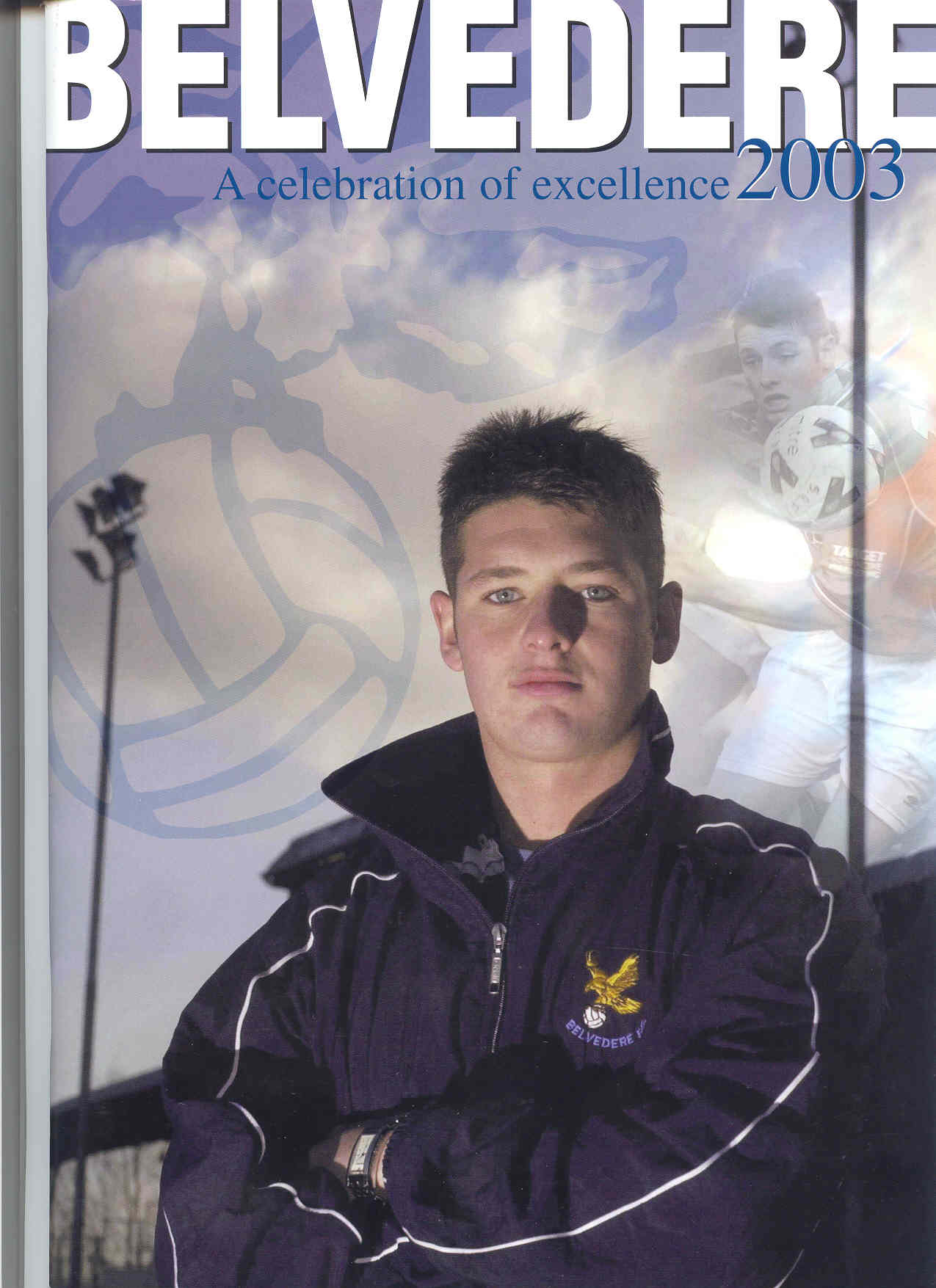 "Belvedere A Celebration of Excellence 2003"
Belvedere Football Club was honoured to have An Taoiseach, Mr. Bertie Ahern T.D., formally launch our magazine "A Celebration of Excellence " at a reception held in The Ash Suite, Croke Park on Monday 3rd February 2003.
In launching the magazine Mr. Ahern congratulated the club on it's successes of the last 30 years. He also, on behalf of the Club, made a presentation to past Belvedere Manager Noel O'Reilly, to mark his recent appointment as coach to the Irish Senior Team.
The large invited audience included representatives from the F.A.I., the Dublin District Schoolboys' League and from Irish soccer in general. Also in attendance were many of Belvedere's past players who are now household names in the eircom league.
The magazine gives a flavour of the many awards and trophies that Belvedere F.C. have won in over 30 years of operation in schoolboy football in Ireland. There are features on a number of our past players who gone on to achieve success at the highest level of football in England and Ireland.
Speaking at the launch, Club Chairman John Moore said "We are hoping to use our magazine as a focal point to re-generate the club and help us put in place the structures needed to ensure that we remain at the forefront of schoolboy football for the next 30 years. We are particularly hoping that, having seen what we have achieved, YOU ( past players, coaches and supporters ) might be inspired to help us write the next chapter in the Belvedere story by helping us in some way."
John thanked the G.A.A. for the generous use of their fine facility at Croke Park to host the launch of the magazine.
Copies of the magazine are available from any of the committee members. Click
Club Contacts
Click below to read some of the articles from the magazine: