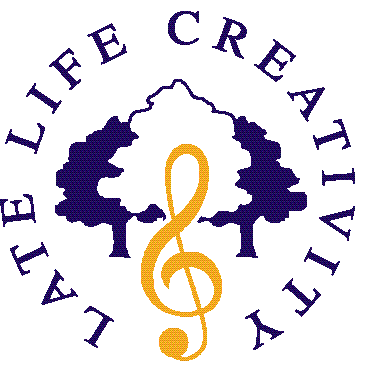 Late Life Creativity and Music
Age-Related Health Care, a specialist healthcare unit for older people at Tallaght Hospital, is pleased to present an overview of late creativity, which was linked to series of programmes on Lyric FM.
Arguably the greatest triumph of civilization in the second part of the 20th century is that the majority of us will live into old age. However, due to negative perceptions of ageing in society, it is not uncommon to hear this great advance spoken of in negative terms, for example, the 'demographic time-bomb' or the 'greying tide'. We did not hear the same negative language when the enormous child mortality of the late nineteenth century was overcome: no-one spoke of a 'wailing tide'! A part of this prejudice is a failure to discern that ageing also means growth in certain skills and qualities. As a society we are romantically attached to the notion of creativity as synonymous with youth, especially when cut short tragically. Le Grand Meaulnes by Alain Fournier, Mozart's unfinished requiem, the brief but stellar life of Keats are examples of the popular myth.
This myth really represents the short life span of these times: a look to the late paintings of Titian, Monet, de Kooning, and Yeats, the writing of Cervantes, Hugo, and Tennyson and the scientific contributions of Galileo, Franklin and Leeuwenhoek shows the reverse side of the coin, which is a flowering of creativity in later life. Musical interpreters - Stokowski, Horowitz, Rubinstein and latterly Gunther Wand, Kurt Sanderling, are cogent examples that late old age brings exceptional musical vision without a loss of dynamism. By the end of this discourse about music composed in later life, I hope that you will be convinced that not only does creativity continue into later life but also that it develops and flourishes. The choice is so enormous that many composers - Byrd, Tallis, Berwald, Telemann, Saint-Saens, Brahms, Vaughan-Williams, Berio, Cage, Stockhausen, Ligeti, Martinu, Delius, Arnold - are ommitted.
We start in the late Middle Ages when life expectancy was most probably in the late 30s. However at all times people have lived to advanced age and one of these remarkable people, a survivor amongst survivors, was Hildegard Von Bingen the mystic, abbess, and composer. As we do not know the exact dates of many of her compositions, we do know that she was travelling the Rhineland in her 77th year preaching to clergy and lay people about the need for reform in the church. Her songs are the most vital of her artistic creations, beautiful in the language and with strikingly original music. A good example is O Ecclesia, celebrating the martyrdom of St Ursula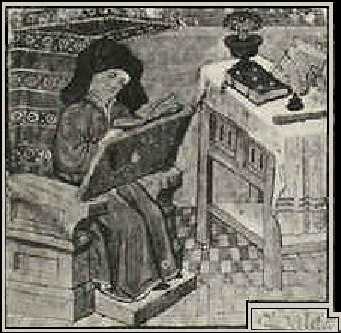 As we move forward into the Renaissance, the longevity of key composers is remarkable. Guillaume de Machaut was active as a composer into his 70ís and is one of the undisputed geniuses of Western music. His life and work are thus extremely well-preserved for the period. Machaut remains best-known for his Messe de Nostre Dame, the earliest mass by a single composer. His late-life creativity is clearly seen in music for his more than one hundred poems, from a series le Voir Dit, which relate an amorous correspondence between the composer (in his 60's) and a young admirer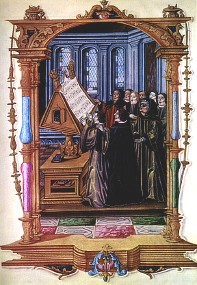 The great franco-flemish composer Johannes Ockeghem lived to 87, and was chaplain and composer to no less than 3 French kings. Although none of his music was dated, his Requiem is presumed to be have written in his 60ís. It is the oldest polyphonic Missa pro defunctis extant. It is full of innovation. In the Kyrie, the first eight invocations all employ the same melody: the first half of the last invocation has new music, but the rest is sung to the same material as served for the second half of each earlier invocation, leading to an impressive final cadence. A near-contemporary portrait shows Ockeghem in old age, wearing spectacles among his students. This use of an aid to overcome one of the vicissitudes of ageing, as early as the 15th century, is a key to how the negative sides of ageing can be overcome or compensated for.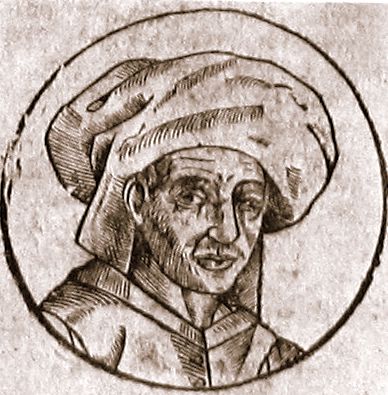 Josquin DesPrez was a star of the first magnitude of the late Renaissance, active in composing until his death at 81. He was also a master diplomat. While maitre de chapelle to Louis XII, a poor singer, he wrote a piece where the part designated vox regis consisted of a single note repeated all the way throughout! His motets are his most adventurous works, but he was also the greatest composer of chanson of his time. He built on and broke away from the old formes fixes and used a great variety of repetition schemes.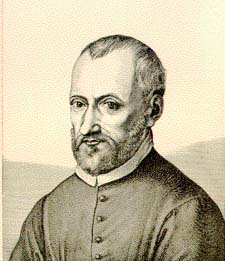 Giovanni Palestrina, along with Lassus and Byrd, was one of the three great composers of the twilight period of Renaissance music: all were relatively long-lived and productive in later life. Palestrinaís output was affected by the death of his first wife, two sons and brother from the plague when he was 50. However his creativity flourished at the end of his life and an example is the Laudate domine from his 69th year.
At this stage in our exploration, can we find a pattern emerging? If anything, that the compositions of ageing are associated with an increase in power, subtlety and a loosening of the ties of orthodoxy and convention. The cliché 'autumnal' is inappropriate: those who wrote autumnal music in later life, such as Brahms, on closer examination have written autumnal music all their life. In most cases, late-life creativity means better and more powerful.

The late works of Rameau illustrate this with force. As a septuagenerian he wrote Les Boréades, one of the hits of this yearís Salzburg festival, and Anacréon, an opera-ballet of unsurpassed lyricism, fluidity and vitality.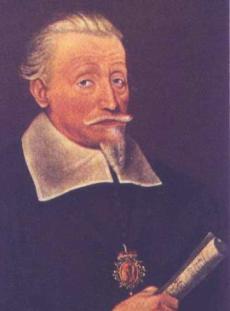 During his long life Heinrich Schütz, produced many pieces of music which introduced new techniques and idioms into Germany, while promoting the use of the German language as a medium for music of all sorts. Schutz composed into his 80ís. His Christmas Story, composed in his 60ís is a succession of set pieces linked by narrative, and the use of different textures to illustrate this series of portraits is the most obvious sign of the composer's genius. In the Intermedium, the Company of Angels, the accompaniment by two violas gives a particularly effective sonority.
What underpins the positive contribution of ageing? One of the hall-marks of ageing is an increase in inter-individual variability, and only the brave or fool-hardy would attempt to characterize the processes of creativity in later life. The most obvious common feature is that the attributes of later life, perhaps best termed as wisdom, contribute enormously to the creative process. Baltes has proposed five criteria which help to understand the domain of wisdom: rich factual knowledge, rich procedural knowledge, contextualism, relativism, uncertainty. Some of these factors can be perceived in an artistic endeavour which is often marked by continuing development, a heightened sense of the overall structure of the works and an economy of means. Later works often break out of the conventional barriers, and may be appreciated more by subsequent than contemporary generations. The impact of the late paintings of Monet on the American Expressionists is a case in point.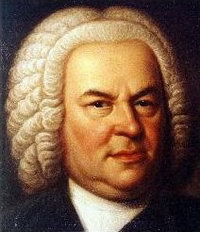 JS Bach (1685-1750) continued composing until the end of his life, and some of his greatest works were completed after the age of 60. His final, great unfinished work, the Art of the Fugue has acquired a semi-mythic status, akin to other testamentary works such as Schutz Psalm 119 or Bruckner's 9th symphony. The Musical Offering was composed at the age of 63 as a gift to Frederick II of Prussia. Melody, harmonic assurance and audacity combine with a mighty sense structural and formal perfection.
Both Bach and Handel had unsuccessful eye surgery for failing sight. It is tempting to speculate on how different the outcome would have been given todayís surgical techniques. Although increases in longevity have mainly come about by social measures: increasing wealth, better nutrition, improved sanitation, improvements in healthcare technology have the greatest effect on older people. Cataract surgery, hip replacement and cardiac by-pass offer greatly improved quality of life for older people. Better attention to mental health, especially with the new specialty of Psychiatry of Old Age, can also dramatically relieve needless suffering. Would adequate treatment of Elgarís depression following the death of his wife averted the creative hiatus? If modern oncology had been available to Bela Bartok, would his late lyrical phase have been prolonged? If we wish to support late-life creativity we must ensure that older people have full and free access to such services.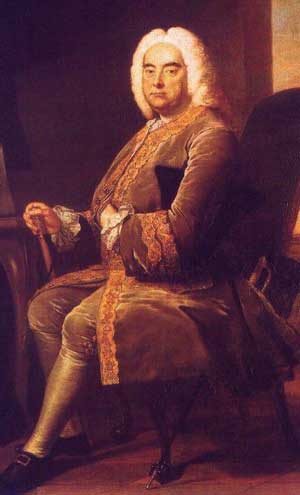 Although Handel was hampered in later years by failing sight, he wrote the Music for the Royal Fireworks, and the oratorios Solomon and Judas Maccabeus after the age of 60. Solomon is characterized by magnificent choruses (mostly in eight parts), one of the most elaborate orchestras deployed by the composer, and contains rapturous love music, nature imagery and intense drama. The Act III sinfonia (christened, inaccurately, the Arrival of the Queen of Sheba) is one of the best-known pieces from the oratorio.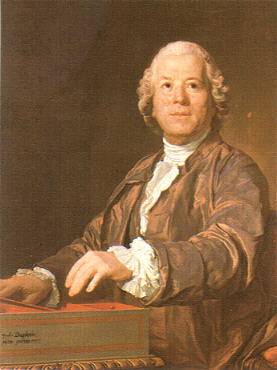 Christoph Willibald Gluck pioneered a new style of opera, with an instance on the primacy of the dramatic plot. Music should advance and support this and interpret the emotions of the poetry. A stylistic and structural is development is evident in his operas and orchestra and chorus took part in the dramatic development. Iphigenie en Aulide, composed at 60, inaugurated the era of the symphonic overture and Iphigenie en Tauride 65, excluded the ballet and realised the unified dramatic form towards which Gluck had worked throughout his life.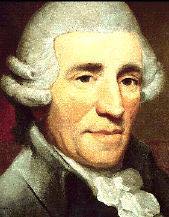 The mature Haydn could commandeer several full programmes on Late-Life Creativity. The oratorios the Creation and the Seasons, the symphonies 97-104, the string quartets Op 71, 74, 76 and 77 represent the pinnacle of development of one of the greatest composers in Europe between 1760 and 1810. As it with many composers a progression in sophistication, simplicity and experimentation can be seen with later works. While the construction of the great oratorio, the Creation, is traditional, there are many innovations and developments from his late masses including the constant juxtaposition of choir and soloists. The orchestra is the largest ever used by Haydn and the instrumentation had never previously been as brilliant and resourceful. There are some breath-taking moments not only in its harmonic modernity (for example, the Tristan-like augmented cords at the end of the Introduction) but also in its marvellous orchestration. At the age of 65 it is clear that Haydn took this composition very seriously. He told his biographer "I was never so religious as during the composition of the creation, daily I fell on my knees and asked God for strength". On being asked why he had taken so long with the work he replied "because I intend it to last for a long time".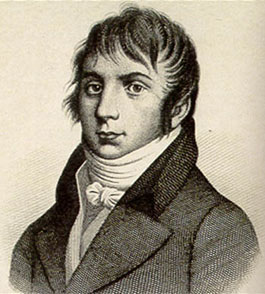 While Berlioz was the Paris Conservatoire, the director was Luigi Cherubini. Despite what David Cairns describes as a cat-and-mouse relationship while Berlioz was trying to present his early works, there was a mutual if grudging recognition of each otherís works. Beethoven regarded him as the greatest of his contemporaries. Many will be familiar with his Requiem in C Minor. At the age of 76 he composed the dark and moving Requiem in D Minor for male chorus and orchestra.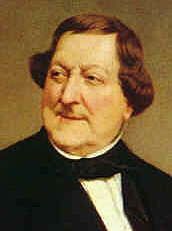 Rossini retired from the operatic stage at the age of 67. While his next nine years were dogged by ill health he began to compose again from the late 1850s onwards. His Sins of his Old Age, some 150 piano pieces, songs and works for vocal ensemble, and the Petite Messe Solennelle were published for the most part in the 1950s. Most of the Sins of his Old Age were performed at weekly soirees which he held at his rooms in the Rue de Chaussée D'antin between December 1858 and his death 10 years later. Auber Gounod, Liszt, Saint-Saëns and Verdi were only some of the composers who deemed it an honour to be invited to join diplomats, politicians, singers and the well-to-do who, in groups of no more than a dozen, were entertained by culinary musical fare. The range, humour, wit and sensitivity is extraordinary. In his album Francais there is the opening Toast pour le nouvel an a rollicking celebration of both the Blessed Virgin Mary and champagne to the final Choeur de chasseurs democrates a male voice chorus with a percussion accompaniment.
The title of the Petite Messe Solennelle is another Rossinian jest as it is neither petite nor particularly solenelle and is very operatic for a mass. It is clear from the score that Rossini lavished an unusual amount of time and care on the project. It is in four parts with accompaniment of two pianos and harmonium. By all accounts the small but select audience at the premier was overwhelmed by Rossiniís new masterpiece. Meyerbeer in particular was ecstatic, trembling and even weeping at times.
In his introduction to the score Rossini wrote: Twelve singers of three sexes - men, women and castrati - will be sufficient for its execution: that is eight for the chorus, four for the solos, a total of twelve cherubim. Dear God, forgive the following comparison: twelve also are the Apostles in the fresco by Leonardo, called the Last Supper, who would believe it! Among thy disciples are some who would strike false notes!! Lord, rest assured, I swear that there will be no Judas at my supper and that mine will sing properly and con amore your praises and this little composition which is, alas, the final sin of my old age.
At the end of the manuscript there is another message to God: Dear God, there you have it, finished, this poor little mass. Is it really sacred music or damnable music (musique sacrée ou sacrée musique) that I have made? I was born for opera buffa, as you well know! Little technique, a little heart, that is all. Be thou blessed and grant me Paradise.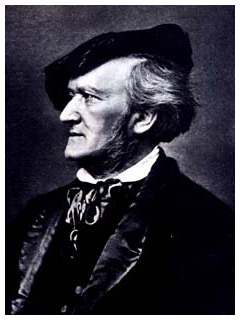 Although Wagner spoke well of Rossini - 'of all the musicians that I met in Paris, he was the only great one' - Rossini could not contain his wit when talking of Wagner. 'Wagner's operas contain many wonderful moments but some terrible quarters of an hour' or 'Wagner's operas are better than they sound'. A constant progression in scale and technique is visible in the works of Richard Wagner. It was not until Lohengrin, at the age of thirty-three, that his musical language and technique took shape and his dramatic qualities were fully realized. From then onwards he continued ceaselessly to perfect his own dramatic formulae and develop a unique musical language. Siegfried's Death and Funeral Music from the Twilight of the Gods is a potent evocation of this progression, a process which culminated with Parsifal, completed at the age of 69.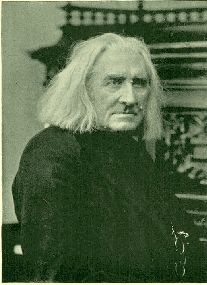 In the late works of Franz Liszt such as Les jeux d'eaux à la Villa d'Este, the composer appears as the precursor of Impressionism, and anticipates Debussy's shifting harmonic scheme and the techniques used by Ravel. Begun when Liszt was 24, the Années de Pèlerinage were completed between the ages of 52 and 71.

The symphonies of Bruckner belie the popular conception of Naif, throughout the symphonies we find increasing sophistication and subtlety in both the enormous expansion of structure and the placing of the so-called motto theme. His final unfinished symphony was co-composed within the ages of 70 and 72 and represents a culmination of this process.

When one realizes that wrote Otello at age 74 and Falstaff at age 80, the Requiem (composed at age 61) seems almost like an early work! Falstaff is one the most perfectly formed of Verdiís operas. As Toscanini said: "no opera is more beautiful, more complete, newer and more Latin than Falstaff. Think of how many musical means - beautiful ones, to be sure - Wagner requires to describe the Nurnberg night. And look how Verdi achieves a similarly evocative effect at a theatrically similar moment using three notes".
So what is ageing? St Augustine in his Confessions wrote: "What, then, is time? If no one asks of me, I know; if I wish to explain to him who asks, I know not!" Trying to explain ageing can be just as difficult. A baby seems to be a very young form of life. Yet the egg from whence the baby has come has been in its mother's ovary for anything from 15 to 45 years - we are born very young from an egg that is very old! We also age from the day that we are born: ageing involves both growth and decay. Even at the age of 12, we no longer have the suppleness of limb that we had when we were 4 years old. This process of simultaneous growth and decline occurs at all ages, right into later life.
As most of us are going to live into advanced old age, we need to review our ambivalence about ageing. In only a minority of instances we do understand that ageing brings its own inherent gifts: a vintage wine, a mature Cheddar, an Old Master. The adjective old is more likely than not to be used in the pejorative sense: an old car, a geriatric aeroplane. The example of John Glenn, orbittting the earth at the age of 77 should alert us to a different reality. Human resources departments are waking up to the fact that older workers are more reliable, flexible and customer-oriented. London Bus conducted a famous study in the 1960ís when they compared older and younger bus drivers using psychology tests and a driving track. The younger drivers won on the psychology tests, but the older drivers triumphed on the test track, despite poorer sight and slower reflexes. This trend was borne out during the recession of the 1980ís when two large aerospace corporations in the US let workers go on different age policies. One let the younger workers go, the other the older workers. The plants which retained the older workers had much greater productivity and flexibility.

Cesar Franck's style matured to its fullest extent in later life, starting with piano quintet composed at age of 58. His single symphony, finished when he was 66. The architecture is personal and cyclic unification and emphasis on tonality rather than melody are central to the work.
Many of the barriers to fulfilling our fullest role as we age are related to attitudes in society. John Glenn would have had some shocks if he had landed in Ireland. A man of great skill and intelligence, he would find that his free bus pass was of little comfort when barred by age from such activities as sitting on a VEC board or a jury. As the US has abolished mandatory retirement in federal government, he would be interested to note that new Irish legislation to ban ageism stops at 65. We do not yet have legislation akin to the Older Americans Act of 1965, which gives a statutory basis to the equal standing and worth of older people, and we do not yet have an advocacy group with the strength of the American Association of Retired People, which has 30 million members
The good news is that much of what we fear about ageing - physical and mental decline - relates to disease processes which are increasingly better understood. In the last two years we have definite evidence that blood pressure control can reduce our chances of dementia and stroke, and that a healthy lifestyle can reduce disability in later life. We also know that high quality interdisciplinary team work by geriatricians and psychiatrists of old age can alleviate much of the suffering with these diseases - an organized Stroke Unit, for example, can halve death from stroke and greatly reduce disability. If we wish to maximize our Late-Life Creativity and abilities, we will have to ensure ready access to up-to-date prevention and treatment strategies for the diseases of ageing.

The music of Gabriel Fauré is remarkable for its harmonic refinement. The last five of his Nocturnes and his Nine Preludes (composed at age 65) contain the essence of an artistic oeuvre which is as varied in texture as it is sometimes stripped to bare essentials. The Ninth Prelude in E minor, unfolds with moving expression before ending in the calm of E major.

Rimsky-Korsakov was very active in his sixties, even dismissed from the St Petersburg Conservatoire for siding with the students during political unrest. The Tsar Dodn on the Battlefield is characteristic of his late work, with an incredible sense of tone and colour.

It is tempting to speculate that Edward Elgar may have written more works in later life, such as the Cello Concerto, the Piano Quintet and the fragments of the Third Symphony were composed after the age of 60: however, the death of his wife in 1920 seems to have stilled his output. The Adagio from the Cello concerto exemplifies the deep poignancy of his later work.
Puccini's Turandot is his most advanced work, with a high level of dissonance and pungency. Puccini devoted considerable effort into this, his most forward looking of his operas, and least eight authentic Chinese tunes have been identified.

Leos Janacek, who at the age of 50 produced in the opera Jenufa, one of the great work of the 20th century, thereafter developed still further in this new direction. By nature a dramatist, among his great works are the operas Katya Kabanova (age 67), From the House of the Dead (age 76), the Cunning Little Vixen (age 69) and exultant Glagolitic Mass (age 72). The extraordinary Glagolitic mass of Janacek was written at the age of 72 and is possibly the most powerful liturgical work of the 20th century. It was interesting that a critic in the local newspaper wrote: "Janacek, now that he is an old man, feels with increasing urgency that the expression of his belief in God must not be absent from his life's work". Furious, Janacek retaliated on a postcard - "I am not an old man and I am not a believer until I see for myself".
Indeed, although the text is ecclesiastical Latin, Janacek's setting is anything but conventionally religious. "I want to show my people how to talk to God" he said, "the Cathedral stretches to the vaults of heaven, its candles are the tall pine trees with starts at their tops, the fragrance of the moist woods of Luhacovice is its incense; its bells are sheep bells, my work deals with this cathedral. I depict in it to a certain extent the legend which says that Christ was hanged on the cross and that heaven was torn asunder. Well I am making thunder and lightening and nightingales, thrushes, ducklings and geese make music with me."

Nielsen compsed his 6th symphony at the age of 60. After the tumultous 4th and 5th symphonies, the ambiguity of tonality and direction in this late masterpiece are typical of late life composition.

The Rhapsody on a Theme by Paganini was one of a number of increasingly sophisticated works written after the age of 60 by Sergei Rachmaninov (1873-1943). Their number is small, as in exile, Rachmaninov found it difficult to recreate the tranquility of his holiday villa in Russia which was central to his earlier copositions.
Despite poverty and illness, Bela Bartok (1881-1945) continued to compose during his exile in his sixties in the United States. The dazzling Concerto for Orchestra, commissioned by Koussevitsky in 1943 and first performed in 1944 and the sonata for violin commissioned by Yehudi Menuhin are among his last works. Menuhin did not expect much of his commission and was stunned by the result. "Little did I foresee that he would write me one of the masterpieces of all time....the most important composition for violin alone since Bach."

Richard Strauss is very often the composer most associated in the popular mind with late life creativity. This is on the basis of several masterpieces including the elegant Capriccio at age 77 and Metamorphosen at age 81. Metamorphosen is a study in C minor for 23 solo strings which was written in response to the destruction of Munich and its Opera House. As an elegy of for a nationís culture it is unrivalled and incomparable. Between the ages of 82 and 84 he set three poems of his old acquaintance Herman Hesse and one by Eichendorff to music. Strauss never heard these Four Last Songs performed and they are unequalled in their sense of adistillation of a life of high artistic creativity. In Im Abendrot, a large orchestra is required, and in the last line one can hear a quotation of the transfiguration theme from his tone poem Death and Transfiguration.
Prokofiev (1891-1953) was a prolific composer, and the last of his symphonies was completed at the age of 61, one year before his death. An air of tenderness marks the Andante espressivo from this deceptively simple symphony: after variations offered of the principal theme, before the return of the theme itself.

The creativity of Igor Stravinsky in later life is quite extraordinary. From the Rake's Progress, at age 69 to Agon age 71 to Abraham and Isaac at age 81, his genius was unabated. Although various trends can be noted - neo-classicism, serialism - the music rises above these narrow categories. This is as it should be - Stravinsky hated labels. Interviewed while composing the Rake's Progress, Hubert Roussell noted: "Neo-classicism", he scoffed, "a label that means nothing whatever. I will show you where to put it". And he gave his derriere a firm pat. The Rake's Progress shows the influences of Gluck's Alceste and Verdiís Falstaff for its continuous narration through song.

The life of Dmitri Shostakovich (1906-1975) is often considered to be mirrored in the course of his symphonies. Work written after the age 60 include the 14th and 15th symphonies, the string quartets 11-15, the 2nd Violin and Cello Concertos and the Suite on Verses by Michaelangelo. The 15th symphony is an enigmatic work, although for the most part clear and transparently written. In the first movement snatches of Rossiniís William Tell are quoted, and the composer described this movement as describing ëchildhood ñ just a toy shop, with a cloudless sky aboveí but a deeper ironic sense is evident.

Elliot Carter is also widely recognised as a torch-bearer for late life creativity. Carter has always been highly individualist: having abandoned his neo-classical beginnings and rejected serialism, he has developed a personal style in which metrical and time relationships play a basic part. He is quoted as saying: "I decided that I would just write whatever interested me, whatever expressive conceptions and feelings that I had without concern for an existing public". His three occasions for orchestra were written at the age of 78 and 81.

Our lone Irish contribution in this survey comes from Gerard Victory's Ultima Rerum. Composed over several years until its completion at the age of 63, this powerful work draws on texts by Blake, Whitman, early Irish poems, the Koran, Navajo texts and incorporates them with the Requiem of the Roman Rite.

The sources of Olivier Messaien's music are primarily his Catholic faith, birdsong and the traditional rhythms and modes found in mediaeval music and in the music of India, Japan, Bali, the Andes and Greece. He was prolific in later life, with the thrice recorded opera, St Francois d'Assise, concertante works such as Des Canyons aux etoiles and the massive organ work Livre du Saint Sacrement, composed at age 76. This is the longest work in the organ repertory!

The mature career of Witold Lutoslawski has been extraordinarily productive, and includes the 3rd and 4th symphonies, Chain 3 for violin and orchestra and the Piano Concerto. The Piano Concerto was first performed in 1988: in the movement II, the piano plays almost continuously against a kaleidoscopically changing orchestral background.
Age-Related Health Care, Adelaide and Meath Hospital Dublin
© Desmond O'Neill 2006