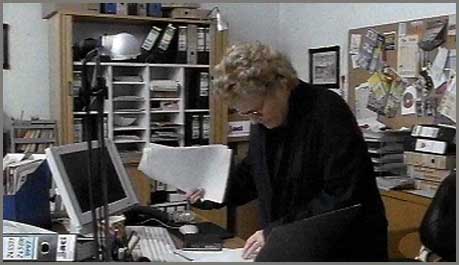 A four part drama series, Relative Strangers was shot on location in Bray, Co. Wicklow, Dublin, Dusseldorf and Cologne.
Central to the storyline was the Lessing's house, a locaction finally found in Cologne which required complete re-dressing to provide Lounge, Study, Kitchen, Hallway, Bedrooms and Exteriors front and rear.
The main Irish location was the Mullen's Bed and Breakfast :- Kitchen / Livingroom, Guest Dining Room, three Bedrooms, three Bathrooms, Reception and Exteriors. These scenes were shot mainly on location in Rathgar, Dublin, where extensive re-decorating and re-dressing was carried out. It was also necessary to find and match one of the Bedrooms in Bray and due to scheduling difficulties required reproducing a further Bedroom & Bathroom on C Stage at Ardmore Studios, where the interor of an Airplane was also re-created.
Another major undertaking involved the portrayal of a Paediatric Oncology Unit in the disused Adelaide Hospital in Dublin, together with several other hospital facilities:- Isolation Rooms, Corridors, Recovery Room, Treatment Room, Haematology Laboratory, Ward Kitchen, Coffee Bar and TBI (Total Body Irradiation) Chamber & Control Room.